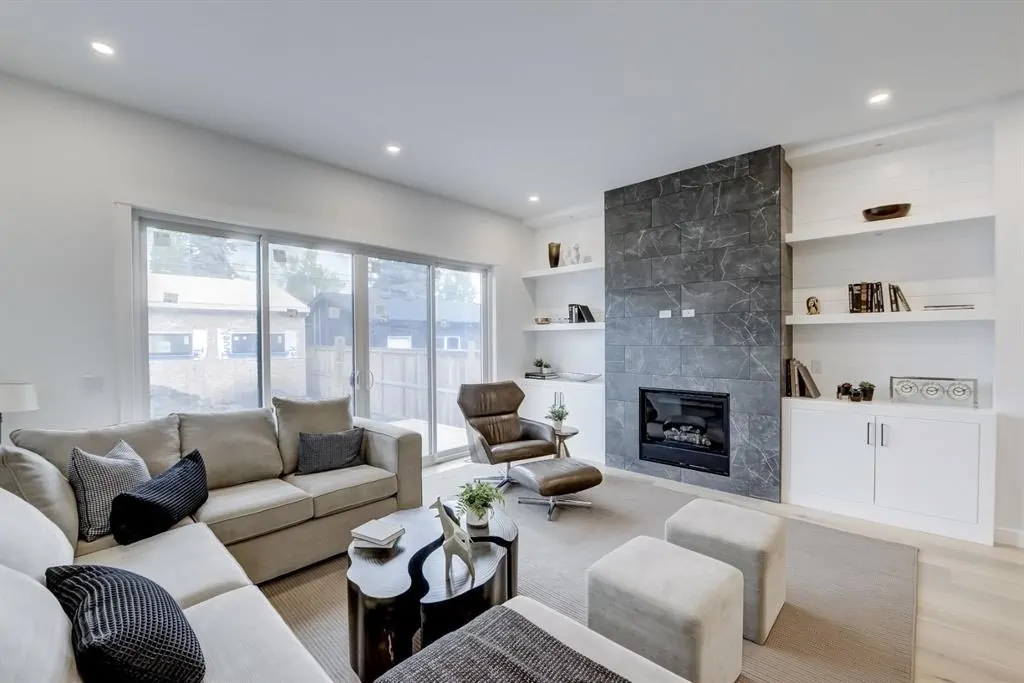 Jun 30, 2022
Category: Buying, Luxury Homes
A Look Inside 5 Calgary Million-Dollar Homes
Is it also one of your dreams to afford a million-dollar home someday? Now might be a good time to start saving up for it.
Get a mortgage pre approval to see how much you can borrow for your next home. Then, work your way from there. Save up enough money for a 20% down payment. Pay off some of your debts and get your finances in check to increase your credit score.
There are a lot of other things you can do to afford a million-dollar home. But one thing remains constant: the earlier you start preparing for it, the better.
For now, here's a look inside five of Calgary's luxury homes to see which type of property resonates with you the most.
Header image source: Brenda Coulter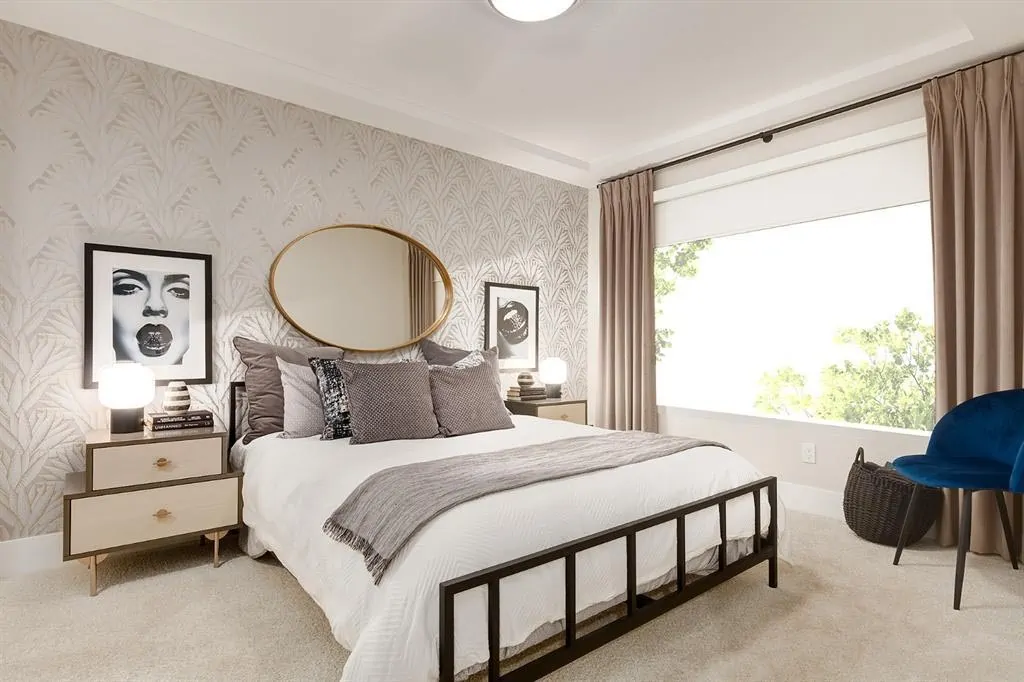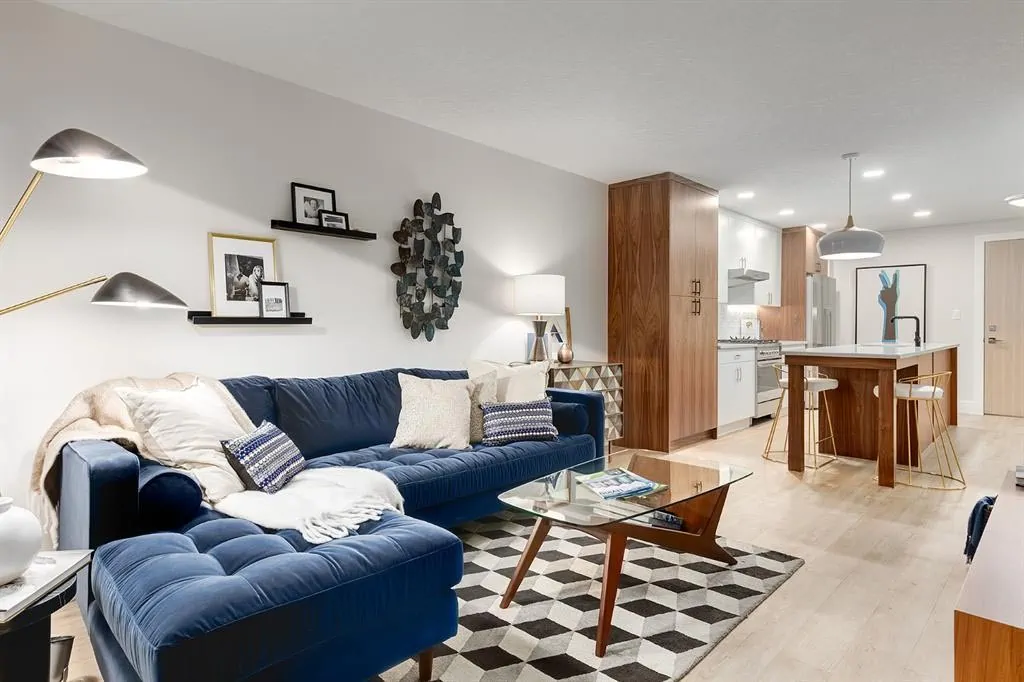 Details:
$1,002,645
3 bedrooms, 2 bathrooms
1391.1 ft2
The Scarboro 17 Penthouse is a single-family condo unit with 9-foot ceilings and more than 1300 square feet of floor space. It sits on an elevated site at the heart of Scarboro's exclusive community that gives you an exceptional view of downtown Calgary.
This unit has three patios and two parking stalls. You'll see large windows in the living room and bedroom which allow a lot of natural light to come in. You can even come out to the balcony if you want to get some fresh air.
The unit's kitchen is designed by a chef, so you can expect it to be comfortable and efficient to use. The mix of white and wood makes the space really inviting. You'll surely love preparing food and having snacks in this area of the house.
The bathroom has a beautiful vanity area with a large well-lit mirror and cabinets under the sink where you can store your toiletries. The bathtub and shower area are spacious enough for one person. The bathroom also has muted decorative tiles that complement its modern aesthetic.
This penthouse is still under construction, but possession is set for the latter half of this year. These photos are from the show suite, but you can expect that the finished units will look just as elegant and homey.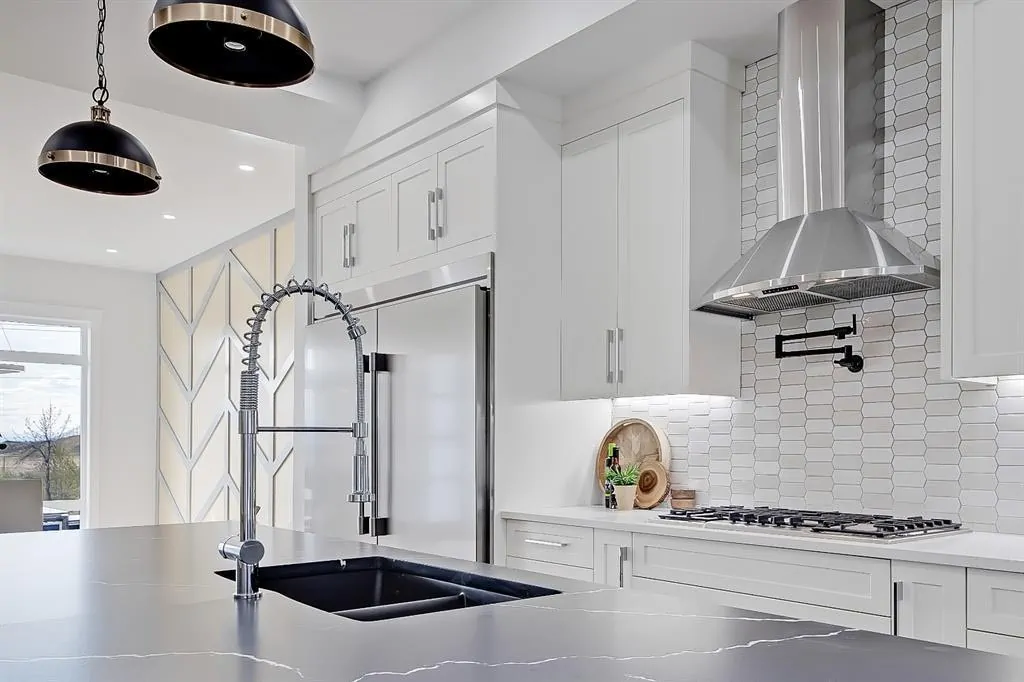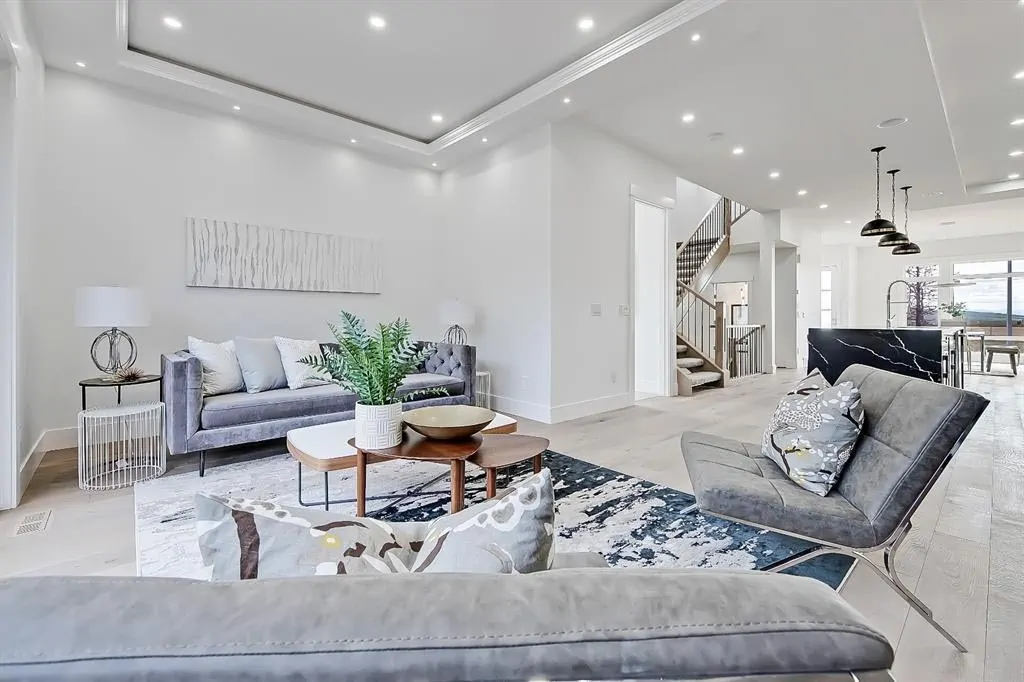 Details:
$1,050,000
4 bedrooms, 5 bathrooms
2252.53 ft2
This brand new detached single-family home is developed by BUCIS HOMES in the community of Lakeview.
It's a spacious 2-story home with 3 bedrooms—one master bedroom and two junior master bedrooms that are identical in size—on the second floor and one extra bedroom on the basement floor. All of these bedrooms have a huge walk-in closet and an ensuite bathroom.
It has a developed basement that functions as the recreation area in the home. You can always have movie nights with the whole family with its built-in media wall. It's even made more convenient with a wet bar and food preparation area just behind it.
Its kitchen area has a sleek black quartz countertop that complements the home's modern aesthetic. You'll also see high-end stainless steel appliances and full-wall cabinetry that gives you plenty of storage space.
The house's main floor follows an open concept which provides more than enough room for entertaining guests. There's also a glass sliding door that leads to a rear deck area with a built-in pergola. It's perfect for warm summer afternoons when you want to enjoy the breeze while sipping on your iced coffee or reading a book.
As soon as you enter the home, you'll easily get the feeling that everything in this million-dollar home just screams luxury and high class!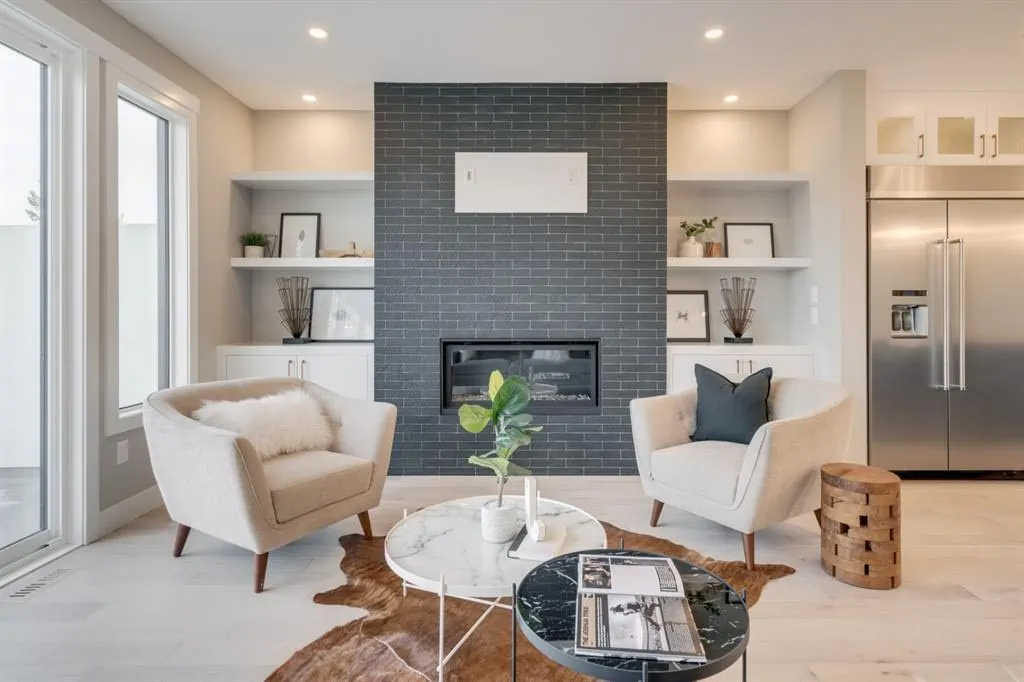 Details:
$1,095,000
4 bedrooms, 4 bathrooms
1831 ft2
This single-family home is located just a few blocks away from the Marda Loop. It has an open concept main floor with 10-foot ceilings. It has large windows and glass doors that allow a good amount of light to come in and make the whole space brighter.
It has three bedrooms on the upper floor, each with its own ensuite bathroom. The oversized master bedroom even has a walk-in closet with plenty of space for clothes and accessories. There's an extra bedroom on the basement floor that your guests can stay in.
The kitchen has high-tech stainless steel appliances that only give the space a sleeker and cleaner finish. You'll also see a huge kitchen island with ample seating space for when you want to eat snacks or set up your temporary workspace.
The biggest selling points of this house are its fully-landscaped backyard and a detached garage that can fit two cars. Especially for families with little children, the backyard can be a great feature to have in a home.
The home is still in construction and is set to finish around September or October 2022. But the best thing about this one is that you can choose the colors for the home yourself!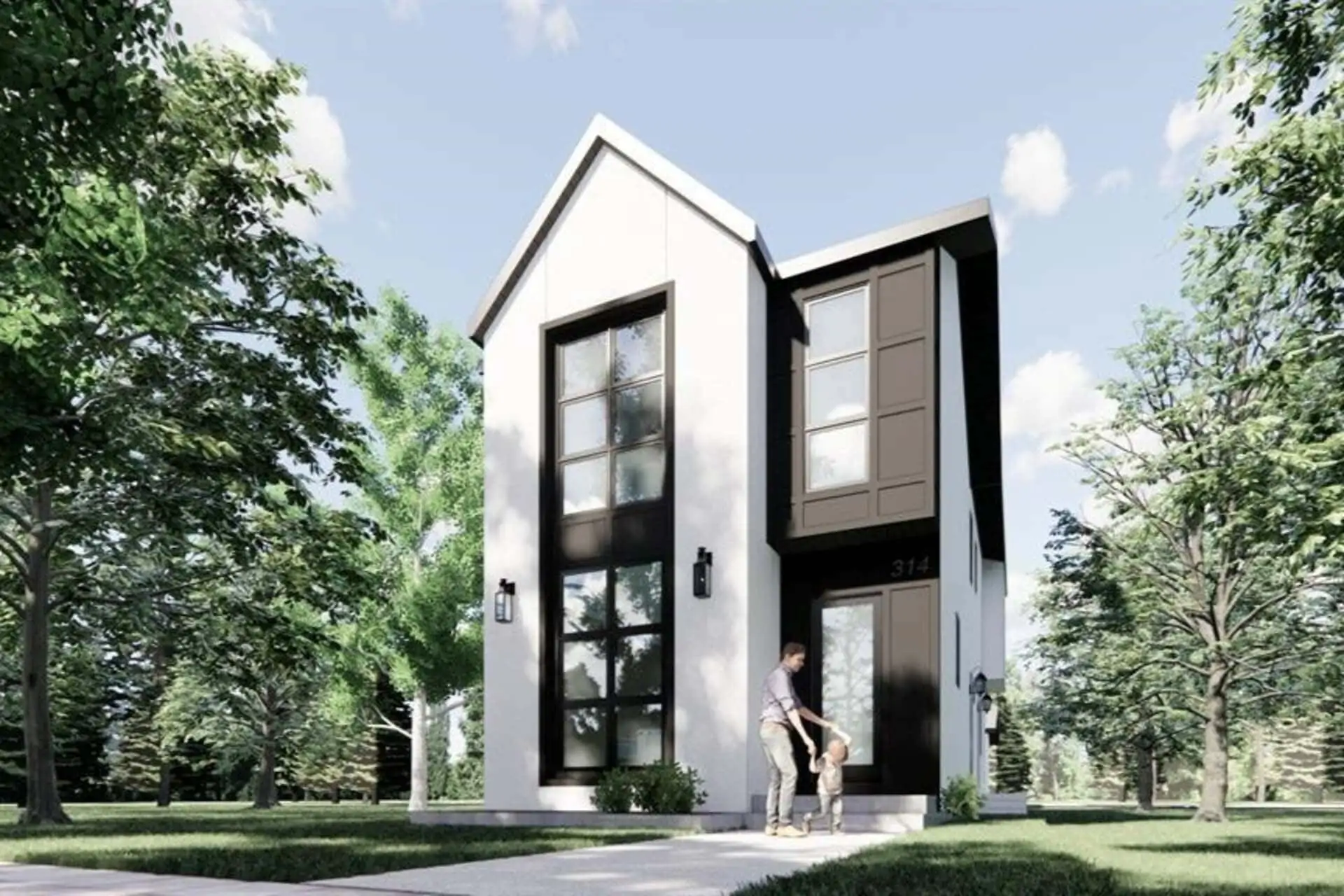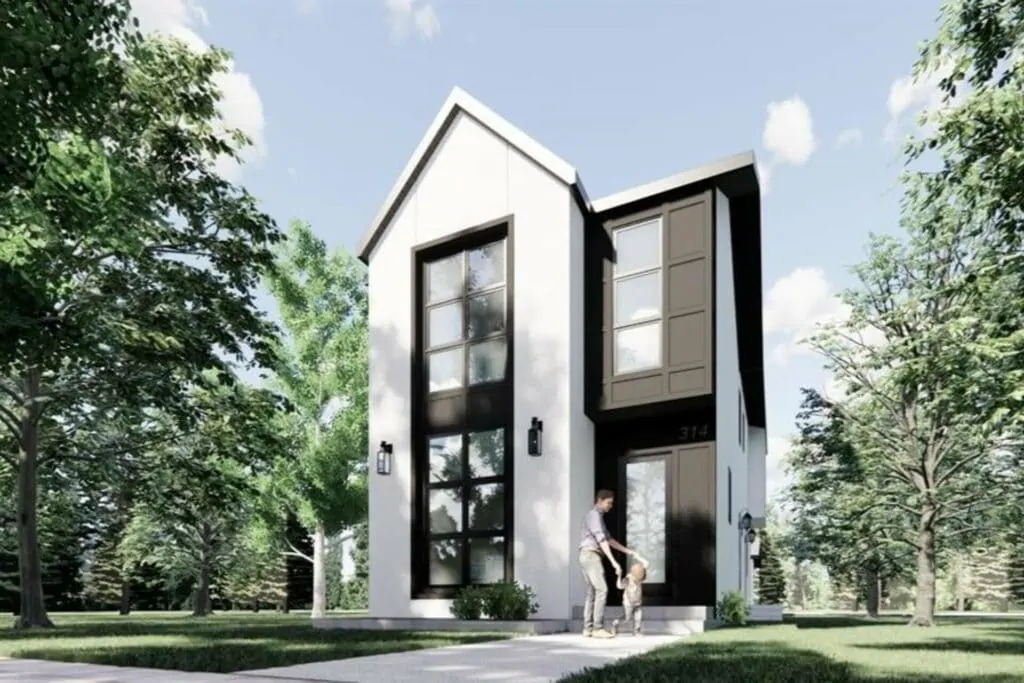 Details:
$1,149,900
4 bedrooms, 5 bathrooms
2312 ft2
This brand new modern farmhouse-style infill is located in the community of Killarney. It boasts a rare oversized lot that's over 150 feet long. With this much space, you can easily fit a 3-car garage on your property.
The single-family home has an open concept main floor with a 10-foot ceiling. There's even a designated mudroom and a huge glass door that leads to the patio and allows plenty of light to brighten the home.
As usual, it has three bedrooms on the upper floor, each with its own walk-in closet and ensuite bathroom. Then, there's an extra guest room on the basement level.
Aside from the usual features of a basement recreation area, the house also offers office space. It's perfect for a work-from-home or hybrid setup and allows for a little more privacy.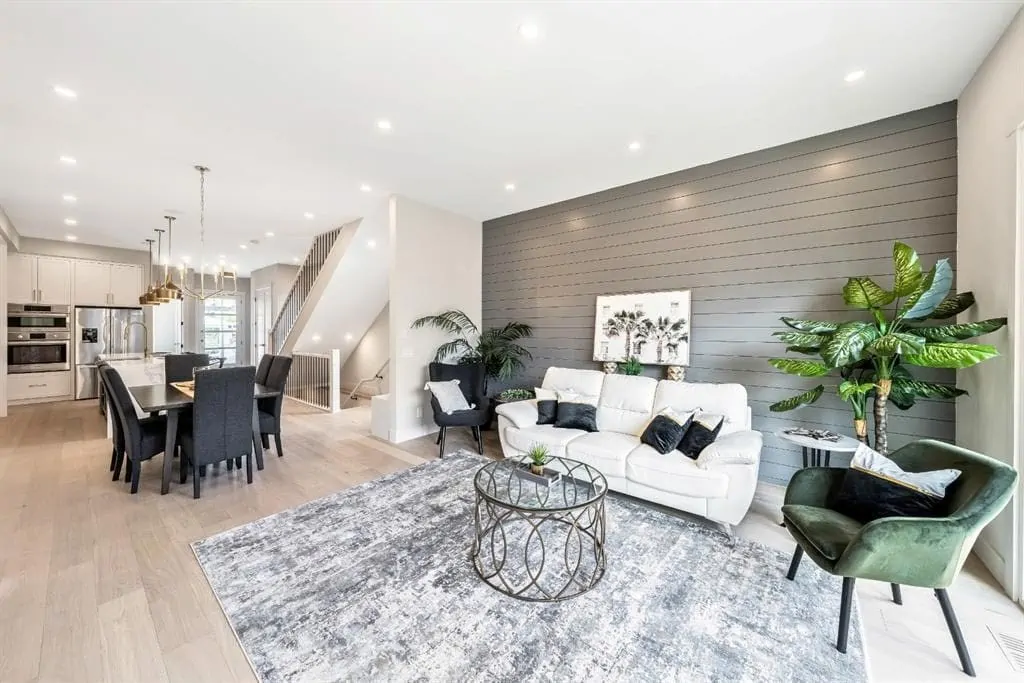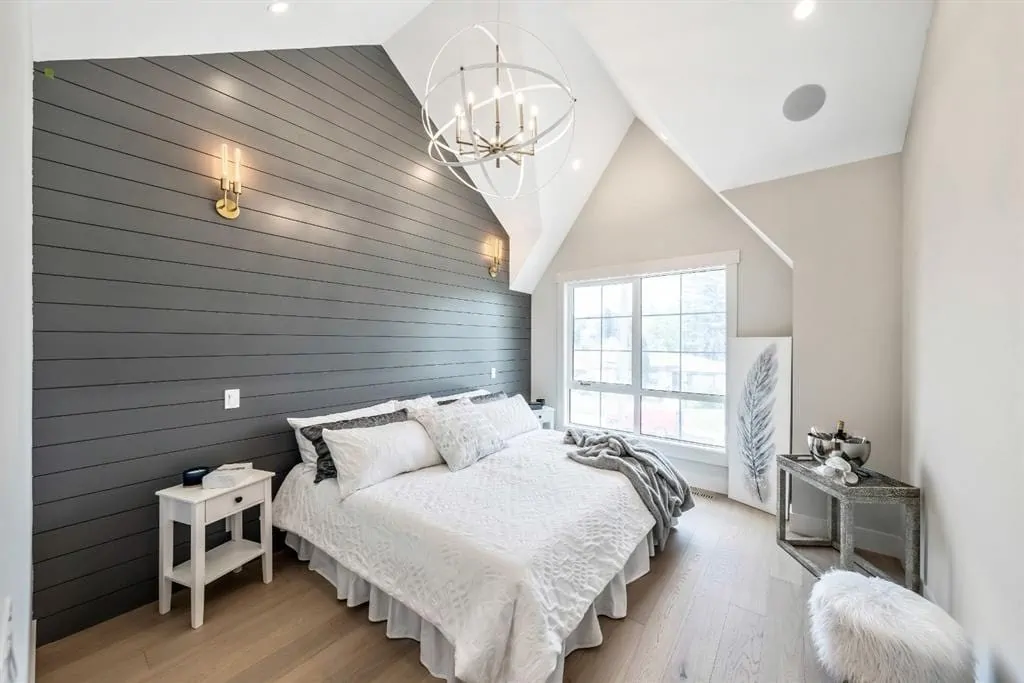 Details:
$1,195,000
4 bedrooms, 4 bathrooms
1968.25 ft2
Here's another modern farmhouse infill within the inner city. The house is full of modern features that make the space surprisingly cozy and inviting.
It features a home office on the front main floor of the house. You'll have a beautiful view of the outside and lots of natural light.
The house also has a rear living room that overlooks a spacious patio. You'll find a fully-landscaped and south-facing backyard where you can host barbecue parties and let your kids have fun, especially during the summer.
The master bedroom has a massive spa-like ensuite that allows you to fully relax and destress after a long day. It also features in-floor heating throughout the house, saving you a lot of space on bulky radiators. It also reduces your energy bills since the heating is more efficiently done.
The house has a fully-developed basement with an extra bedroom and a full bathroom. Aside from the media room and wet bar, you'll also find your very own home gym—perfect for people who want to keep an active lifestyle in this pandemic.
Buying a Home in Calgary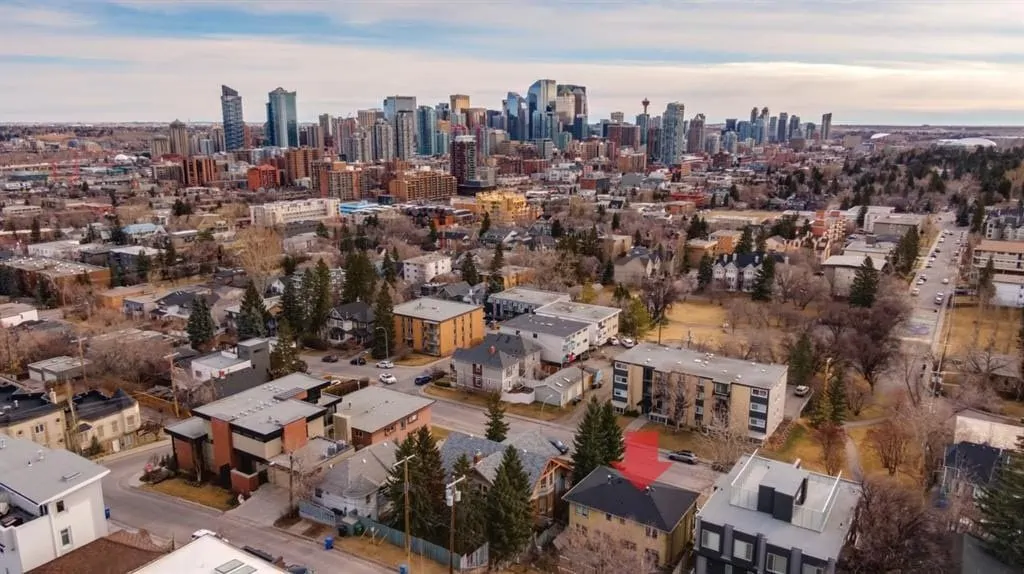 Image source: Brenda Coulter
Buying a home in Calgary involves a lot of processes, but it could be easily manageable when you work with a trusted realtor.
Whether you're ready to buy a home or just starting to prepare for it, one of the most important things to take care of is your mortgage pre approval. It greatly helps narrow down your search so that you only have to look for houses that are within a certain price range and budget.
Again, if you're looking for a luxurious and high-end home for your next investment, here are 5 of the million-dollar homes in Calgary:
410, 1702 17 Avenue SW
5820 37 Street SW
2129 27 Avenue SW
2625 29 Street SW
2621 5 Avenue NW