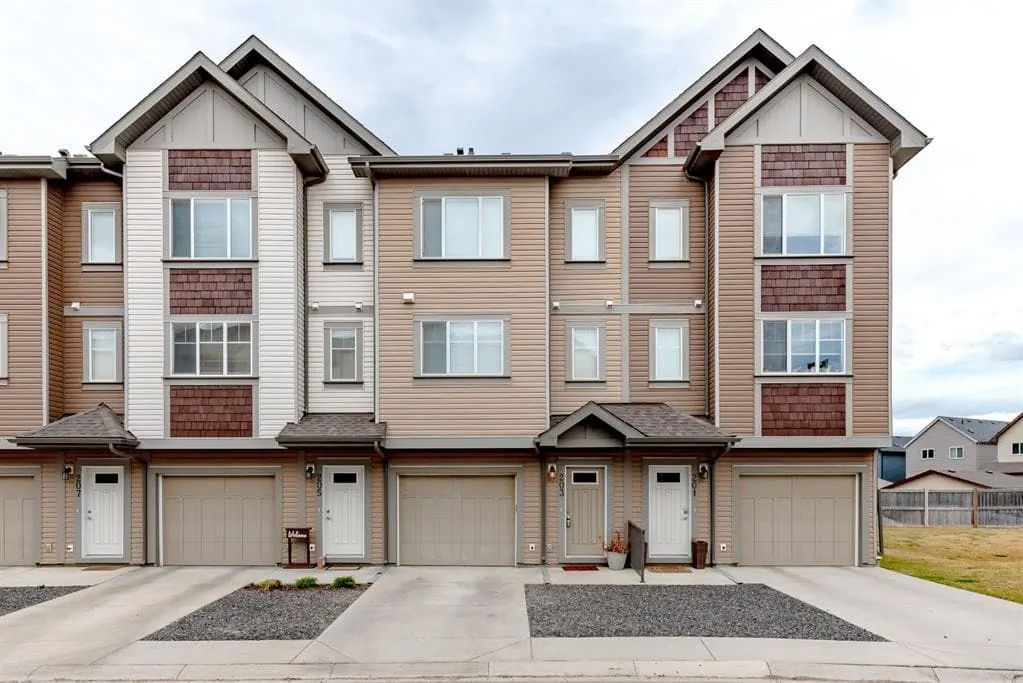 May 20, 2022
Category: Buying, First Home
Townhouse vs. Condo: The First-Time Homebuyer's Guide
Not being able to afford a single-family detached home doesn't mean you can't get your own place anymore. There are other options such as renting for the time being while you save up for a down payment on a house.
But if you really want to start investing in a property you can call your own, there's also the option of smaller properties like a townhouse or condo. The question is, which of these two is better for you?

Before we get to that, though, let's first establish the difference between a townhouse and a condo.
Header image source: Brenda Coulter
What's the Difference Between a Townhouse and a Condo?
A townhouse is one of the multiple identical houses that are arranged in a row. It's an independent housing unit that you can own.
It works just like a standard house would, except it's not detached. With a townhouse, you're basically sharing walls with your neighbors. But you'll have authority over your property, though.
Most townhouses have the house itself, a back yard, and a front porch. Anything in your plot of land, from the exteriors to the interiors, is yours to use and modify.
A condo, on the other hand, is a single housing unit within a building complex. Your condo unit is yours, but there are common areas throughout the building that you share with other tenants.
A condo unit could have an open floor plan (like a studio-type unit) or at least one bedroom and bathroom. More high-end condos even have a balcony or two floors (like a loft-type unit).
Everything inside your unit belongs to you. You're responsible for its upkeep. But areas like the lobby or gym are communal. It's the condo association that maintains these areas for everyone.
Pros and Cons of Townhouses
Let's look into the pros and cons of townhouses so that you can get a better understanding of living in this type of house.
Pros
One of the biggest advantages of living in a townhouse is that you get more autonomy over your property. You'd still have to ask permission from the homeowners association if you're planning to make changes to your property. But once they approve, you're free to customize your own space.
Compared to a condo, townhouses also give you more space. These housing units are bigger since, again, they pretty much function as a single-family house would. Who wouldn't appreciate every extra square footage on their property, right?
Townhouses still require you to pay association fees, much like condos. But the good thing about this is that the maintenance fees aren't fixed for you. You'd usually only have to pay for the ones you avail for your home.
Cons
One of the drawbacks of living in a townhouse is that it's more expensive than a condo. Since you'll be getting a bigger space, you'll also be paying more for it. But the price doesn't differ a lot from a condo, though. A townhouse is still much more affordable than a detached home.
Another con of townhouses is that you'll have less security. Most townhouses don't have a fence to keep intruders out. You certainly wouldn't have a security guard to watch over your property. You might have to install your own security system. But again, that's still subject to approval. And it would cost you some money.
Lastly, maintaining a townhouse is your responsibility for the most part. You wouldn't have maintenance personnel to handle repairs on your property. You'd have to search for these professionals and pay for their services on your own.
Pros and Cons of Condos
Now, let's look into the pros and cons of condos so that you can finally weigh them against townhouses and decide which would work better for you.
Pros
The biggest pro of living in a condo is its convenience to you. A condo building has its own security. It also has its own maintenance team that you can easily call when you encounter issues in your unit. You can also avail of more amenities (gym, function room, rooftop, etc.) in a condo than you can in a townhouse.
As pointed out above, condos are also cheaper than townhouses. If you're living alone or don't need much space, a condo might be a more practical option for you.
Also, most condos are built in a better location than townhouses. They're usually in the downtown area or somewhere close to other important establishments like a mall or school. You'll also get more chances to interact with your neighbors and other people in a condo. If you're looking to build your social circle, a condo would be the better choice.
Cons
One drawback you might consider when living in a condo is the association's fixed costs. Even if you don't use certain amenities in your condo building, you'd still have to pay for their maintenance and upkeep.
Another thing to consider with condos is that you'll have less authority over your property. Major renovations you'd want to take on for your unit might be rejected by the condo association. In some cases, even something as simple as putting up decorations is prohibited.
Lastly, if you're someone who values your privacy a lot, living in a condo might not be the best choice for you. You'll be sharing the lobby and elevators with a lot of people. The walls in your unit might not be thick enough to mask the noises coming from your neighboring units. It's things like these that might not seem like such a big deal but might get to you eventually.
Townhouse vs. Condo in Calgary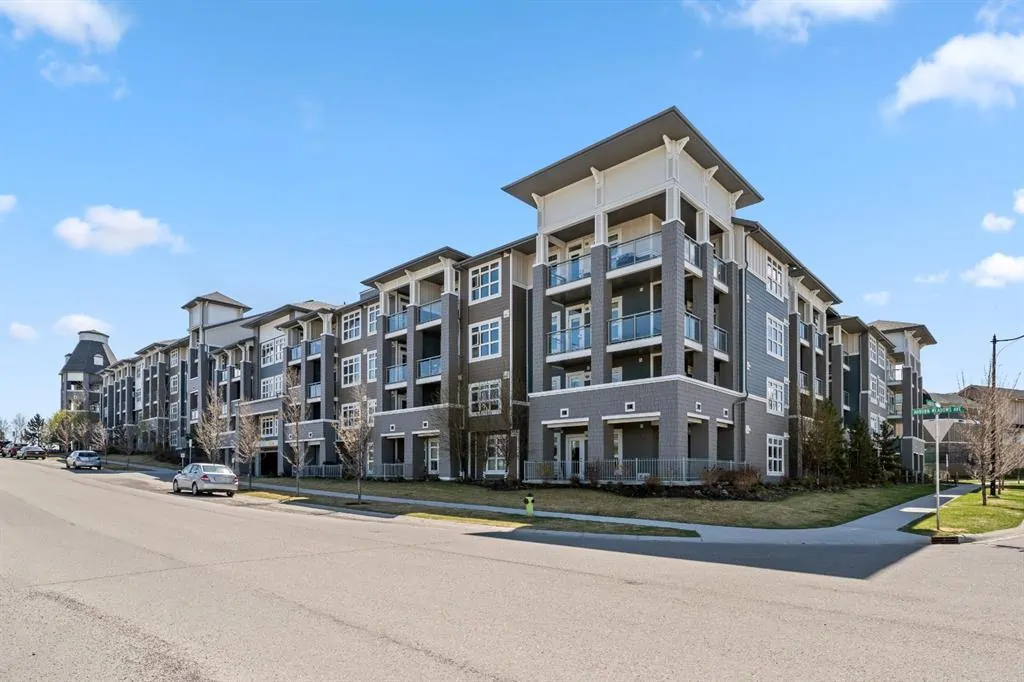 Image source: Brenda Coulter
The Calgary real estate market is one of the good markets to buy into this 2022. Even with rising mortgage rates, buying a property in Calgary would still give you a good return on your investment. So, you don't have to worry about wasting your money. Instead, focus on which property you want to buy.
Both a townhouse and a condo have their own strengths and weaknesses. The choice is ultimately up to you. Go with the property type that you feel would give you more value for your money. You're making a big investment anyway. Why not make sure it's worth it, right?
To recap, here are the pros and cons of townhouses and condos:
Pros of townhouses: more autonomy, bigger space, lower fees
Cons of townhouses: more expensive, less secure, more hassle with maintenance
Pros of condos: more convenient, less expensive, more ideal location
Cons of condos: higher fixed costs, less autonomy, less exclusivity
Once you've made up your mind as to which property type you'll be getting, seek assistance from a real estate agent who can guide you through the process of buying your first home.